Alte. Studio

is an emerging architecture and design practice, founded during the Melbourne lockdown of 2020 (yay!) It was formed out of a love for creating beautiful spaces for people to enjoy and experience.

12 months in, director Barbara Chung shares with us, some insights of her journey as a new business owner.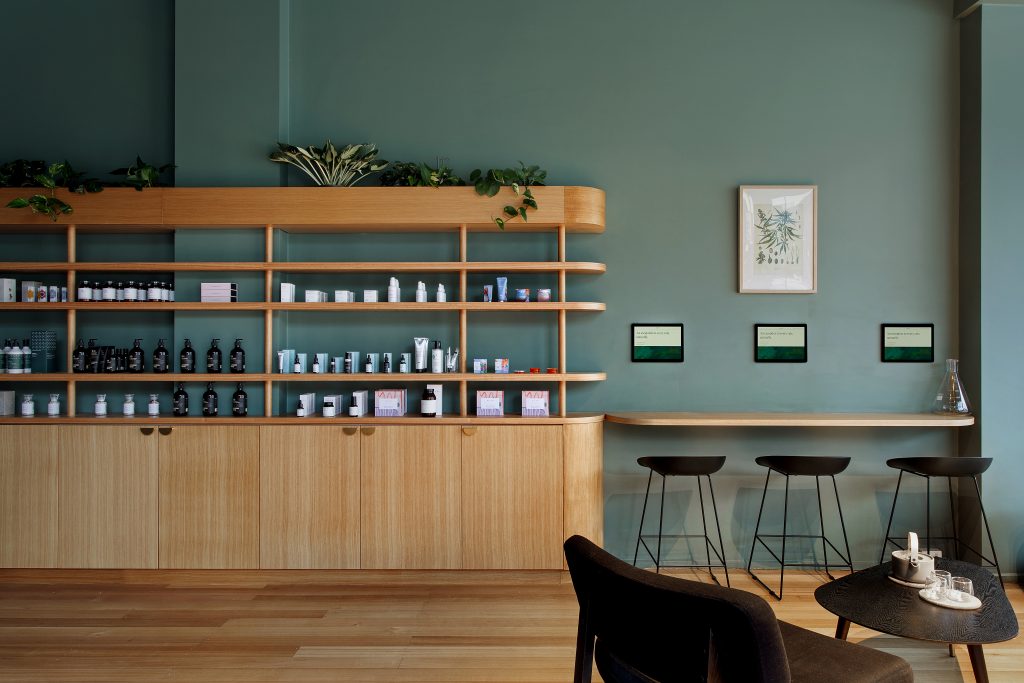 Astrid Dispensary, designed by Alte. Studio. Photographed by Sherise Fleming
Like most start-ups, I began with a lean budget but the changed work world due to the pandemic, meant I had no choice but to work from home (which did save me from some up-front overhead costs). I relished the freedom of owning my own business. Work hours revolved around my lifestyle, which meant my work-life balance was quite "fluid", balancing side hustles, and somehow still managing an ok social life (if you could call it that during a pandemic lockdown).
However, the freedom of flexibility  also has its  downsides.
I quickly found myself exhausted from working late hours, which probably did not help since "home life" and "work life" eventually merged into "this-is-life" during the lockdown period. Pandemic or not, it is a common trap for new businesses.
The problem was that the long hours and busy-ness was not translating into sufficient income and I realised my business model was not sustainable.
That is when I decided to sit down with Ravit Insights and dissect what was happening and correct the issues.
Here are some lessons learned so far since engaging Ravit Insights.

Learning to say no
Being a young and emerging practice, it is hard to say 'no' to jobs that one ought to say no to. I fell into the trap of wanting to do every job that came my way because I wanted to help.
This meant I:
Felt fragmented

My focus and goals became unclear

Energy was being spent in areas that were not helping me advance (but that's not to say those projects are not important, they just aren't a good fit for my practice).
Know your worth
One of the biggest lessons I've learned in the process so far is that capacity matters. If you say yes to everything and do not price appropriately you will burn out and possibly be worse off than you were before you had any projects.
The importance of capacity sounds like a relatively simple concept however, as a start-up, I wanted to deliver and impress and so, I priced my fees lower than average. In hindsight, if I priced appropriately, I would have been able to afford to hire staff to assist. Because I was pricing myself lower, I was winning jobs however, the hours spent did not reflect the worth of each job.
Time is expensive
When you first start up your own architecture practice, there aren't too many overheads, especially if you're working alone. To my mind, the biggest cost was my own time and at this stage, I was happy to spend it because that was all I had.
It was not until I saw a dollar value placed onto my time that I realized my "method" was not going to be sustainable and detrimental to my entire business, my own well-being and potentially the industry itself in the long run.
Future plan from Day 1
Once I realised my model wasn't working, I needed to think hard about the future of my business.
During my monthly sessions with Ravit Insights, we worked through fundamental business questions including:
How much do I want to earn?

Do I want to grow or remain as a solo practice?

Do I want to hire staff? If so, how much work do I need to find? If not, what is my maximum capacity as a solo practice?
Be accountable
Becoming your own boss means freedom, but it also requires discipline. You no longer have a "boss" ensuring you get your work done or managing the value of your time.
For me, knowing I will be reporting my progress to Ravit Insights is a great motivator and check point each month.
After engaging Ravit Insights to build me a custom model to help forecast where I was heading, I now have clarity and insight into why I was overworked.
The amount of time I was working did not match my earnings. Essentially I was underpaying myself.
Seeing my figures laid out neatly in my financial model has given me a new appreciation for the value of time and I urge all business owners to re-evaluate where they spend their hours in a day.
The first year's big lesson
My first 12 months, I have learnt several important lessons that I've gone through above.
For anyone starting out now, the biggest lessons I can pass on are to understand your business and know the value of your time but most importantly to get help where you need it. I had mistakenly thought the best thing to do was just work it out myself as I went along. This was an expensive mistake in terms of my time and potential growth of my business.
A year on I can see my time is best used on my specialist skill that my clients are hiring me for. I also truly appreciate the value in seeking help early in areas of business that I'm unfamiliar with. Having learnt these lessons I'm excited for the next 12 months ahead with a solid business plan and new understanding of my design practice.