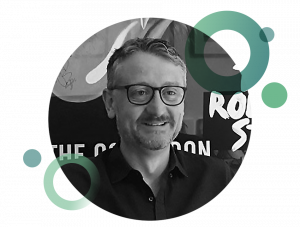 Mick O'Kane, Virtual CFO and Founder of OBICO


Assurance. And a vital protection for when things get tough.
That's what virtual CFO Mick O'Kane and founder of OBICO gets for his clients when he uses a financial model.
"If a business owner uses a financial model, there's not a better way to say it than that they are just more fair dinkum," Mr O'Kane says.
"It shows a level of maturity in management and is an excellent tool for forcing discipline as it means they have nowhere to hide from their finances."
Mr O'Kane is a plug-in CFO.
He takes his accounting skills, combines it with commercial acumen and financial expertise from his years as a CFO, and works with mid-level finance teams at growing companies to help them mature.

A financial model is one of the key tools he advises his clients to use to ensure they understand their true financial positions and are able to forecast well.

He says clients often turn to a financial model when things are going south or if they are forced into getting it for a reason. However, it also proves useful when his clients are going through boom times.
"One of the things with financial models is that, like insurance, you can fall into the trap of thinking you don't really need it, that is until you realise you really, really need it."
Here he takes us through three key ways a virtual CFO can help clients through a financial model.


1. Securing a loan
In a competitive and restricted loan market, banks need prospective borrowers to easily check all boxes to be quickly approved for a loan.

A high growth consultancy Mr O'Kane advises initially used a model for this reason and were successful in securing the loan.
"As part of getting prepared for that proposal, we used Ravit Insights to pull together a cash flow forecast, or a three-way model, which really helped us to secure the finance that the business needed," Mr O'Kane says.
"A lot of businesses don't have any forecast or modelling so it gives the bank a lot of comfort that we had this, as well as an in-house accounting resource, myself as an external financial adviser and the supporting financial model."


2. Crisis mode
When Covid hit, this same consultancy, like many businesses went into an immediate crisis mode and the financial model became an essential management tool.

"We were constantly forecasting and reforecasting. It was pretty important to see how we were going and what finances may be required. The financial model helped the business owners navigate through the uncertainty and out of the immediate crisis period of the pandemic," Mr O'Kane said.


3. Growth
Once the economy stabilised, this consultancy actually entered a period of high growth. It has traded well through the pandemic. Mr O'Kane says the financial model is now being used to support its growth.

"Where we might previously have used the model to cut costs, now we are seeing results come through, we have confidence in the business pipeline so we are able to use the model to add people to the team and create pathways to trade profitably."


Financial model as an investment
Mr O'Kane says it is worth any business considering a financial model as a key investment for their business growth.
"In good times when there's plenty of cash in the bank, it can be a danger to think it's always going to continue and to let things like this slip, then all of a sudden, the business is back in trouble.

The original reason for this consultancy to use a model was getting a bank loan, however, it has proved far more valuable than just this, saving the business lost productivity in time wasted scrambling to understand finances in a crisis.

From my perspective as an external CFO, it is also an excellent forcing discipline for good business processes and should give assurance to the business owner. It makes accounting get on top of numbers, the owner, get on top of forecasting and it gives everyone a single source to be accountable to, to stay on top of things like invoicing."

Overall, financial models are an essential tool in any business kit whether it is to navigate growth, times of crisis or provide assurance to banks or investors.

Get in touch if you'd like to chat about how you can use our financial models to help your business or clients.